Marilyn, the owner of our Tauranga franchise has a few hints and tips about lighting your Christmas tree to make things a little easier this year.
Are you putting off the job of setting up your Christmas tree?
Decorating the tree can be a frustrating experience; sorting out decorations thrown together from last year, tangled lights, droopy fairies and ragged ribbons.
Help is at hand! If you haven't been to a demonstration evening at your nearest Christmas Heirloom store, book in now or come in and have a chat with one of our friendly staff. You'll be surprised at how easy it can be to add that WOW factor to your own tree at home.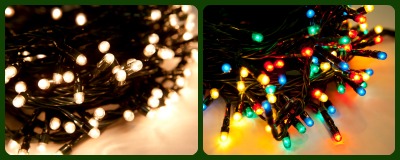 One of the most important aspects of decorating is adding the Christmas lights. Most people tend to scrimp on lights when it comes to illuminating the tree. If you want that knockout factor then the more lights you have the better – there is a general rule that a tree should have 100 bulbs per foot of tree. E.g. a 6 foot tree should have 600 bulbs. Good quality lights will also help as they tend to be brighter.
Most people wind their lights around the tree to try to get the uniform effect. Then the frustration sets in when they just don't look even or ordered. No more winding or circling! We can show you how to put the lights on for the best effect and even better how they come off the tree and pack away without the tangled mess.
Most themed trees get the best effect when clear or white lights are used. The colourful children's trees look great with multi-coloured lights. As a parent it can be challenging to have a themed tree with children wanting to participate in the decorating. Be patient the time will come for your designer tree, let the kids have fun while they can. I know many parents who now purchase a smaller tree for the kids as a resolution to this issue. Last Christmas I took a small 4.5 foot tree home, put on the lights with a few bows and then let my 5 year old granddaughter have free reign with a box of decorations, some of which were made by her mum (my daughter) at Brownies. It looked lovely when she had finished. She was very proud and the conversations taking place were fascinating and fun.
We hope to see you in store soon as you are ready to start preparations for the Christmas season. All of The Christmas Heirloom Company stores are full of inspirational themes and concepts. We are here to assist with ideas and tips to help make the task more fun.

Marilyn – Tauranga Franchise Owner.